THE ABBEYFIELD AFFORDABLE HOUSING FOR SENIORS
Abbeyfield's core mandate is to provide affordable accommodation and companionship for lonely elders within their own local community. This is achieved by converting and maintaining houses in which, typically, a small group of residents live together with a House Manager. Rooms are usually private, but housekeeping and meals are provided by a small staff in the common living space. Each House is a non-profit, registered charity. House ownership and support are undertaken by community volunteers. Abbeyfield is non­-denominational and does not discriminate against race, gender, or background.
As the national umbrella organization, Abbeyfield Canada guides, supports and promotes local community-based and volunteer-led Abbeyfield Societies to develop and manage local Abbeyfield Houses for seniors. One of the most inspiring aspects of the Abbeyfield model is how members of a community willingly and enthusiastically come together to do something wonderful and positive for seniors. These volunteers come from all walks of life, but they are united in their desire to ensure that seniors in their community have a housing alternative that suits their needs and their budget.
Each Abbeyfield House is an incorporated not-for-profit entity – its own "society" — formed by the group of volunteers that initiate, support and guide the operations of the Abbeyfield house through a volunteer board of directors. All houses are affiliated with Abbeyfield Canada and are bound by its policies and guidelines. While every house benefits from the resources and shared experiences of the organization as a whole, in all other aspects each local society is autonomous.
Abbeyfield offers a warm, family-style home and a balance between privacy and companionship, security and independence, combined with the special caring element provided by dedicated volunteers and the support of a House Coordinator.
The Abbeyfield concept is very simple. Typically, up to fifteen residents of retirement age live in their own private bed-sitting rooms furnished with their own things. The residents share lunch and dinner, plus a self-serve breakfast from a well-stocked breakfast bar. Snacks and drinks are also available throughout the day. Like any family home, there is a communal lounge, dining room, kitchen and laundry and in most houses a guest room for visitors. A House Coordinator attends to the daily running of the House, the shopping and the preparation and serving of meals. Privacy and independence are preserved yet the gentle supportive domestic atmosphere provides companionship and freedom from worries and chores.
Our staff and volunteers also commit time to our residents – listening to them, sharing with them, encouraging them and serving them. Individually and as a group, Abbeyfield residents are respected and valued – residents are very much involved in the management of their House.
Abbeyfield Residents
Time and again, Abbeyfield residents enthusiastically report how their lives improved dramatically after their decision to move into an Abbeyfield home. They most often speak of the companionship they have found and the friends they have made. They speak, too, of family and a sense of belonging. They find renewed energy and interest in life, through activities, events and shared experiences, and by continuing to be part of the community. Combined with pleasant, comfortable surroundings, good meals and a sense of ease and security, their quality of life and overall wellbeing are substantially enhanced.
Abbeyfield homes offer Canadian seniors an inviting alternative to large, more impersonal retirement home settings where loneliness can still become an issue, or when living with relatives is not a viable option. They fill a gap for independent seniors who are not quite ready for assisted living or long-term care but who, at the same time, no longer feel comfortable living on their own, with all of its attendant chores and responsibilities.
An Abbeyfield home can help to keep seniors in the communities they know and love, and that means close to their families as well. Too often, in order to find suitable housing, many seniors are forced to move farther away from the very communities they helped to shape and build. This only exacerbates their isolation and loneliness, which can often lead to depression and ill health. Keeping seniors healthy and happy can help to avoid costly, long-term care before it is needed.
Abbeyfield Houses clearly fill an overlooked niche in the continuum of senior care and housing offered in communities across this country. Abbeyfield is the much-needed option for independent yet solitary seniors who seek companionship but who do not require complex medical care. It is a successful, caring model that we know works.
You could say that wellbeing is our bottom line.
Abbeyfield's Reach
We now have 19 Abbeyfield Houses in Canada (four in Ontario; two in Saskatchewan; one in Alberta; twelve in British Columbia) housing about 350 residents.
There are additional Abbeyfield Houses under development and construction and several more projects are in the planning stages, including one in Kitchener.
Globally, there are about 800 Abbeyfield Houses in countries such as Australia, Belgium, New Zealand, South Africa and the United Kingdom.
Across the country, rising housing costs disproportionately impact seniors who are unable to find accessible, affordable housing. As a result, there is an escalating squeeze on seniors, especially those living on fixed incomes. Seniors who pay a larger share of their limited income just to keep a roof over their heads are often forced to make tough sacrifices, such as choosing between paying for rent and buying groceries or paying for utilities or medicine. The most vulnerable seniors among them are those with low incomes who live alone and who lack the support of a spouse or family member under the same roof.
The sheer cost of private seniors' residences, low rental vacancy rates and a decline in government investment in social housing have reduced the affordable housing options for Canadian seniors. As our population ages, this housing affordability challenge will only worsen. Unless we do something about it now. The Abbeyfield concept can offer many Canadian seniors an affordable, beneficial and life-enhancing alternative — if only we could establish more houses in more communities.
Abbeyfield has become synonymous with affordable, respectful and dignified living for seniors in small, friendly, home-like settings that offer companionship, security and independence. Our focus is on seniors who have fixed incomes, reside in less than optimum living conditions or are part of First Nations or ethno-cultural communities. We also reach out to seniors for whom loneliness is a factor or are isolated and unable to interact with their community. The communal nature of our residences coupled with companionship and enriched opportunities for social and recreational activities truly enhances the quality of life for our residents.
Latest news from our blog
Support Abbeyfield Canada and the Abbeyfield Canada Legacy Fund on #GivingTuesdayCA by November 28 https://www.ocf-fco.ca/…/en-abbeyfield-canada-legacy-fund/ Abbeyfield is an international non-profit organization offering affordable, respectful, and dignified living for seniors in small, friendly, home-like settings providing companionship, security, and independence. Houses are operated by volunteer boards with […]
Opportunity at St Andrew's Abbeyfield, Sidney BC St. Andrew's Abbeyfield House Sidney invites eligible independent seniors to find out more about living or volunteering at St Andrew's Abbeyfield, in picturesque Sidney BC. The house capacity has home for nine residents, supported by a live-in House Coordinator […]
As we age, our housing needs change, and for many seniors these changes can pose serious challenges. Increased isolation is common among older people, but so too is the issue of affordability. Many seniors find themselves hard-pressed to cover the cost of private retirement homes. Faced […]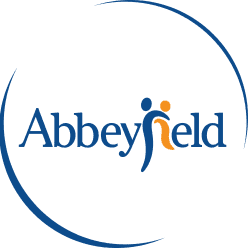 CONTACT US
211 Bronson Avenue, Ottawa ON, K1R 6H5
Tel: 613-237-0713
Email: [email protected]
Website: www.abbeyfield.ca