Make a Difference by Volunteering
​Have you ever thought about doing something completely different? Perhaps you'd like to give back to your community, learn a new skill, improve your CV, or simply make some new friends?
If so, volunteering with Abbeyfield could make a real difference to your life — and to the lives of seniors in your community.
There are a range of ways that people can volunteer with Abbeyfield. We welcome people from all backgrounds, we appreciate whatever time they have to give, and we value the skills and experience that volunteers bring to our organisation. When you volunteer with Abbeyfield you know that you are having a positive and direct impact on the lives of seniors in your community.
​Our volunteers bring an incredible range of skills and experience to Abbeyfield, which is a real bonus for our residents. There are many volunteer opportunities to choose from: perhaps you could stop by for a chat, provide transport for short trips, or help out with classes or activities. If you're a technology whiz, you could show a senior resident how to get online or use email or Skype. If you have more time to spare, you could even lend a hand with fundraising projects or social events.
How to Volunteer
Contact an individual House to inquire about volunteering in a specific area.

Volunteer Options

Join us for a cup of tea and become an Abbeyfield friendAre you a people person who likes to chat? Loneliness is an issue that affects many seniors, so popping in for regular weekly visits can make a big difference to the lives of our residents.
Offer to drive one of our residents. If you have your own car and adequate insurance you could help our residents retain their independence by driving them to medical appointments, community events, or taking them shopping.
Bring your creativity and fun to one of our homes
Do you have a skill that you'd like to share? It could be singing, dancing, gardening or arts and crafts — we always need volunteers to create and run activities.
Click, Swipe and Skype to help our residents get digitally savvy. Could you show an older person how to use Facebook, Skype with their family or send a tweet? We're looking for volunteers who can share their technology skills with our residents.
Give your time and support the management of our homes.
Use your business head for a charitable cause – All of our Houses are independent charitable organizations and rely on the skills and knowledge of volunteer Directors to manage. We're always looking for talented local people to join our Boards.
Flex your green thumb in one of our gardens – Do you have a green thumb? If so, you could help to maintain the garden at one of our Houses, so that our residents can enjoy their time outdoors.
Share your office skills – If you have some secretarial experience, you could help behind the scenes with vital administrative tasks.
Use your outgoing personality to rally a team of volunteers. Could you help us to recruit more volunteers, and help orientate our new volunteers?
Give your time telling by others about us.
Be an Abbeyfield Ambassador in your local community. You could help to raise awareness of Abbeyfield in your community simply by attending local events and spreading the word about the work that we do and the ways that people can support us.
Encourage others to support our events, so that we can do more. Do you prefer to work independently? If you can spare a few hours each week, we need help to plan and coordinate events to raise money and awareness.
Group volunteering. Working as part of a corporate team of a community group, you could help to repair, repaint or restore our homes and gardens — or even put on a social event for our residents.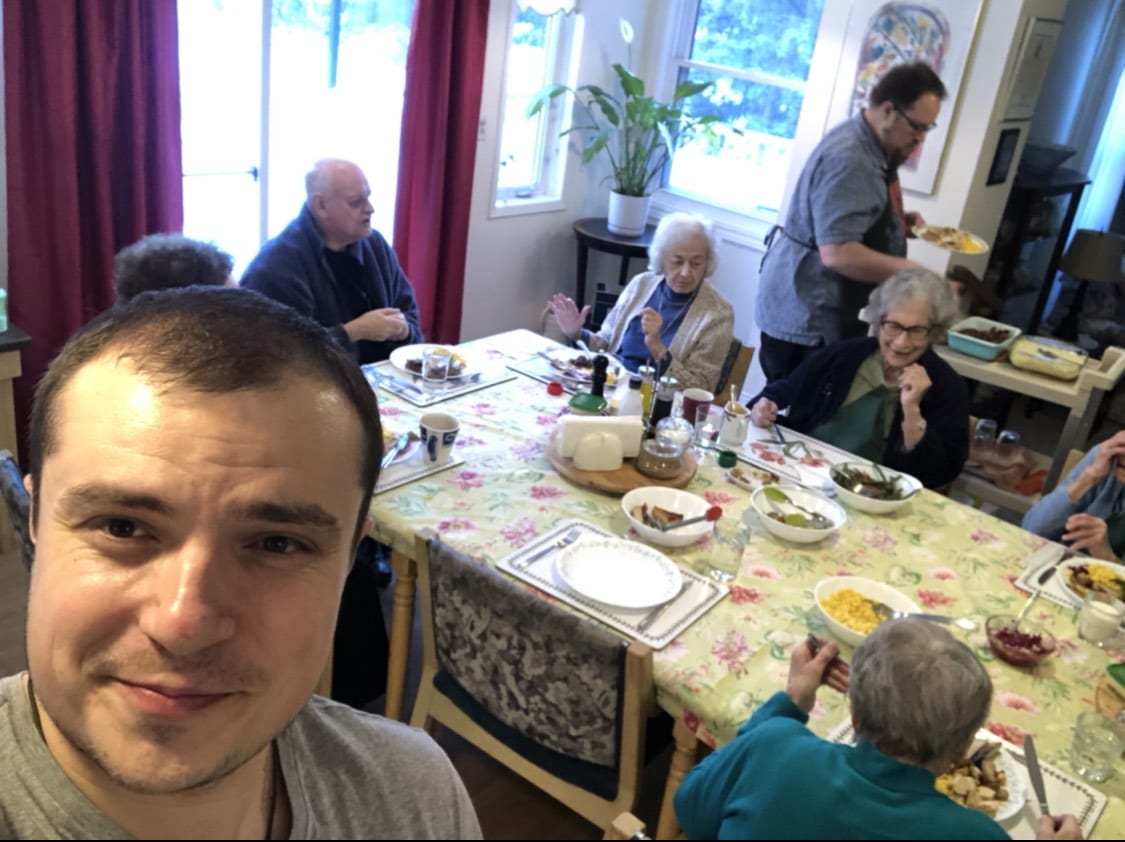 We welcome volunteers of all ages and from all walks of life. It doesn't matter whether you can volunteer on a regular basis, or just from time to time — we have a range of volunteering opportunities that can fit around your busy life.
WHAT SKILLS AND EXPERIENCE DO I NEED?
Many roles just require your time, energy, enthusiasm and willingness to learn! We know everyone is unique, so we're always interested to hear about any other skills that you could bring to our homes.
wHAT SUPPORT AND TRAINING WILL I BE GIVEN?
You will receive a full orientation, including any support that is necessary to help you feel confident in your volunteering role.
You should never be out of pocket when you volunteer with us. We reimburse volunteers for out of pocket expenses, for example, relevant travel costs.
You will be invited for an informal interview when you apply for a volunteer role. This informal interview is a two-way process, so don't be concerned: it's as much to find out if you are right for the role as we are right for you.
DO I NEED TO SUPPLY REFERENCES OR UNDERGO A POLICE CHECK? — wILL YOU ALSO PROVIDE ME WITH A REFERENCE?
Our first and foremost priority is safeguarding our residents. Normally, you will be asked to supply two references and in certain circumstances you may be required to have a police check. We will let you know about this during the informal interview.
On completion of your satisfactory volunteer experience we will give you a reference confirming your volunteering with us.
I STILL HAVE QUESTIONS ABOUT VOLUNTEERUNG?
​If you have additional questions about volunteering for Abbeyfield please email us at [email protected].